Peter Harridence
21/11/2019 12:45 pm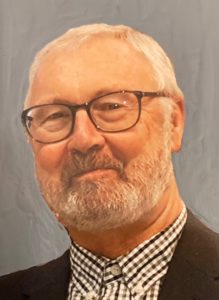 Passed away suddenly on 24 October 2019, aged 74 years.
Dearly loved husband of Dianne. Much loved father of Joanne and Martin. Father-in-law to Dave and Cheryl. Grandad of Louis, Danny, Taylor, George, Ellis and Isaac. Brother to Barry, Kevin (deceased) and Jan. Brother-in-law to Colin, Jackie, Vicki, Douglas & Anne and John & Deborah.
Pete will be greatly missed by all the family and so many friends. He will be remembered for his kindness and quality of character. A true gentleman.
The funeral service will be held at Cannon Hill Chapel, Canley Crematorium (180 Cannon Hill Road CV4 7DF) on Thursday 21 November at 12.45. Family flowers only please. Donations in memory of Pete to Warwickshire and Solihull Blood Bikes.